Do you want to be more strategic whilst at the same time getting day to day tasks done?


Course 2: The Strategic Thinking Toolkit
Strategic Thinking is a key skill for both career development and leadership. For your career, it helps you direct your work and relationships in ways that can make the most impact. In leadership roles, it helps you get others focused on a vision and goals which can make a big difference to the team and the organisation.
However, we often hear about the frustration in not having time to think strategically. Often this is due to the pressure of day-to-day work, a lack of process for thinking strategically and a sense that there isn't enough time to do it.
This course will give you 2 vital strategic thinking tools (The SAVI Strategic Thinking Canvas and the Network Mapping Process), and the space to develop a strategic thinking mindset. You will have the opportunity to use the tools for an idea that's really important to you.
The Course also comes with a Strategic Thinking Webinar which provides an opportunity to engage with the course Tutors and other participants in a lively 90 minute session. Four Webinar options are offered per year.
Booking:
Course Fee - £95 (including Webinar)
Short Course 2: Strategic Thinking Toolkit Curriculum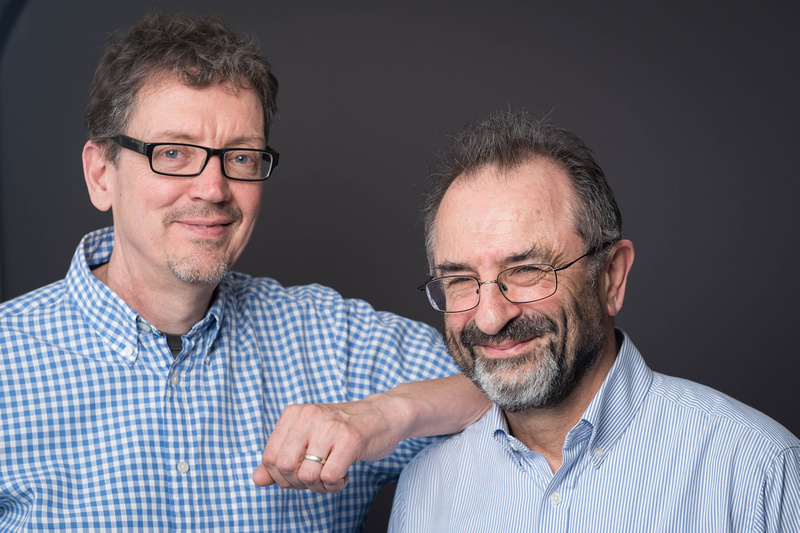 Hello, we're your trainers for this Barefoot Thinking Short Course
We both deliver the Barefoot Thinking Company's Challenge of Science Leadership Training Programme and the Short Course Series.
Peter Redstone MBA - Peter has years of practice as a management consultant, formerly with McKinsey & Co, and has extensive experience of business strategy and problem solving. He is dedicated to the communication and practice of creative thinking skills in the workplace. Peter has been an organic dairy farmer and co-founded the UK's first organic ice cream company. A keen supporter of Social Enterprise, he has been a trustee of three pioneering South West UK environmental organisations.
Dr Martin Bloxham PhD - Martin has been a UN consultant for 20 years during which time he worked around the globe on environmental and sustainable development projects. Organisations have included the United Nations Development Programme (UNDP), the Food and Agriculture Organisation (FAO), the United Nations Industrial Development Organisation (UNIDO) and the United Nations Educational, Scientific, and Cultural Organisation (UNESCO).
Other Short Courses in the Series