Are you:
At a crossroads in your professional career?
facing difficult challenges that require you to learn new skills?
Frustrated by not having enough time for your science?
Concerned that your work is not achieving enough impact?
having to influence others over whom you have little authority?
The Barefoot Thinking Company has been developing and delivering science leadership training courses since 2009 with academic partners including The Leopold Leadership Program (Stanford University, USA), The VEGA Fellows Leadership and Communication Program (University of Lund, Sweden), The University of Toronto Science Leadership Program, the Institute on the Environment (University of Minnesota), the Canadian Institute for the Advancement of Research (CIFAR) Azrieli Global Scholars Program, the UK Natural Environment Research Council (NERC), and Instituto Serrapilheira amongst others.
Please scroll down to see what Barefoot and CSL could offer you......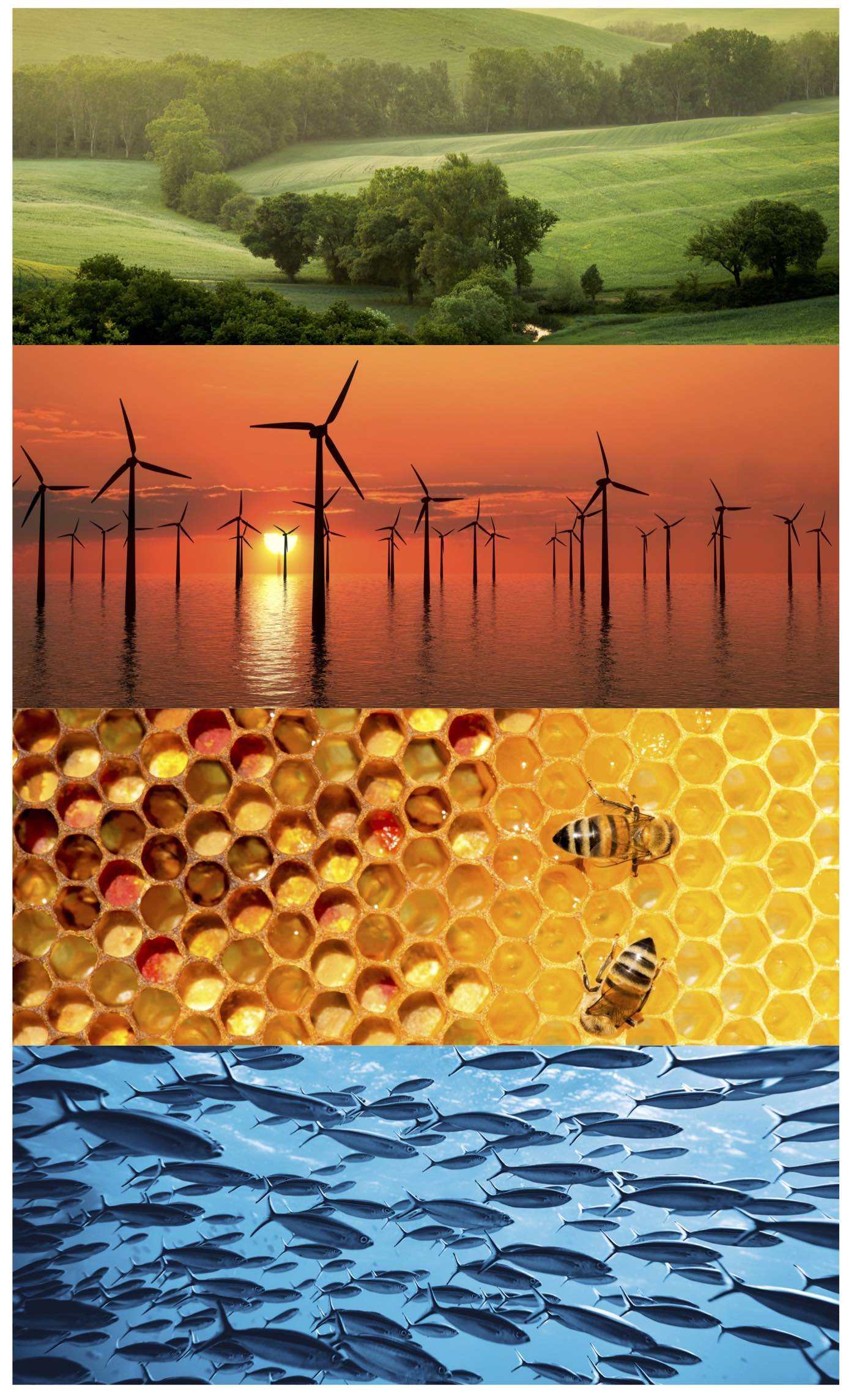 CSL Distance Learning Courses (CSL-DL)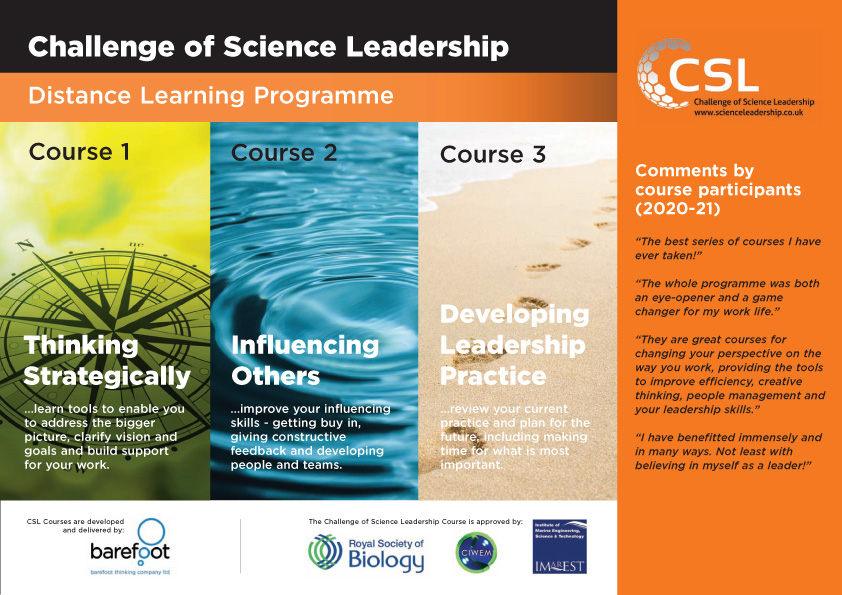 CSL Distance Learning Courses (CSL-DL) provides an integrated leadership tool kit built on our experience in running the CSL training course for over a decade.
Quotes from Past Participants:
'The best series of courses I have ever taken!'
'The whole programme was both an eye-opener and a game changer for my work life.'
'Life changing. I knew I had a blind spot, this course has cleared it.'
'I'm applying for a promotion!! This Programme has given me the confidence to realise that I am capable of being a senior manager. I have the skills required and already have to operate very strategically in the role I am in; so I'm going to give this my best shot.'
CSL-DL Programme, June 2021

CSL Face-To-Face Training Courses

The CSL Face-to-Face Training Course - Since 2013 the CSL course has been successfully delivered both as an open course and in-house to over 1600 scientists from 100 organisations in the UK, Europe, North America and Latin America.
Quotes from Past Participants:
"Definitely the best course of its type that I have been on, with realistic goals and challenges, in an environment that also gives you the opportunity to learn from other people in your own professional sphere who are experiencing similar concerns."
CSL Participant January 2019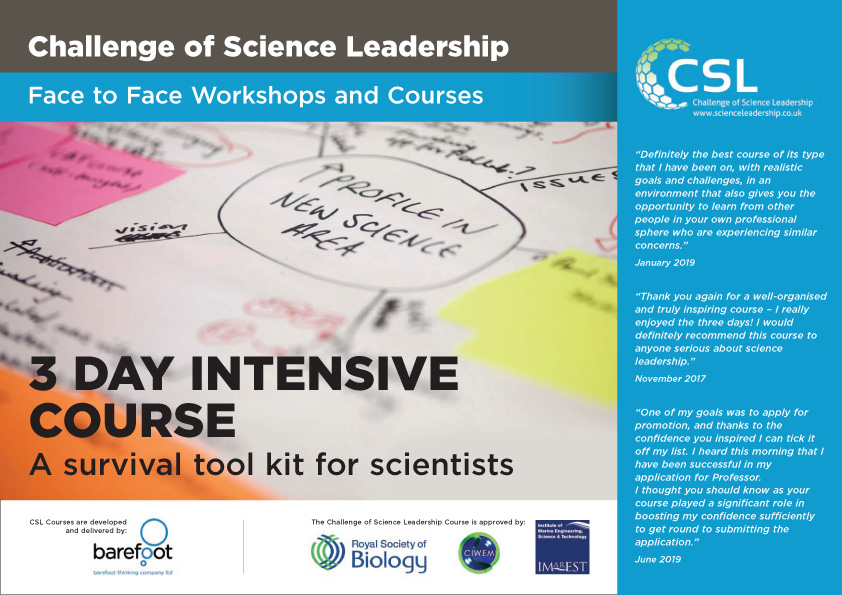 Barefoot Thinking and CSL
Dr Martin Bloxham PhD and Peter Redstone MBA are joint directors of the Barefoot Thinking Company.
Peter has years of practice as a management consultant, formerly with McKinsey & Co, and has extensive experience of business strategy and problem solving. He is dedicated to the communication and practice of creative thinking skills in the workplace. Peter has been an organic dairy farmer and co-founded the UK's first organic ice cream company. A keen supporter of Social Enterprise, he has been a trustee of three pioneering South West UK environmental organisations.
Martin was a UN consultant for over 13 years during which time he worked around the globe on environmental and sustainable development projects. Organisations have included the United Nations Development Programme (UNDP), the Food and Agriculture Organisation (FAO), the United Nations Industrial Development Organisation (UNIDO) and the United Nations Educational, Scientific, and Cultural Organisation (UNESCO).