The CSL Distance Learning Programme
Course 3: Developing Your Leadership Practice
COURSE INTRODUCTION
Leadership skill development is a journey of learning and improvement over time. In the face of research, projects, publication and administration, it is often hard for scientists and science professionals to find the time to focus on such work. Yet without it, success may harder to achieve and careers slower to progress.
This course provides time and tools to enable participants to consider their current challenges and to identify goals and plans for the future, including how to make time for what is most important.
COURSE ORGANISATION
This course is part of the CSL-Distance Learning Programme:
CSL-DL Course 1: Thinking Strategically
CSL-DL Course 2: Influencing Others
CSL-DL Course 3: Developing your Leadership Practice
NEXT COURSE DATES
16th January to 24th February 2023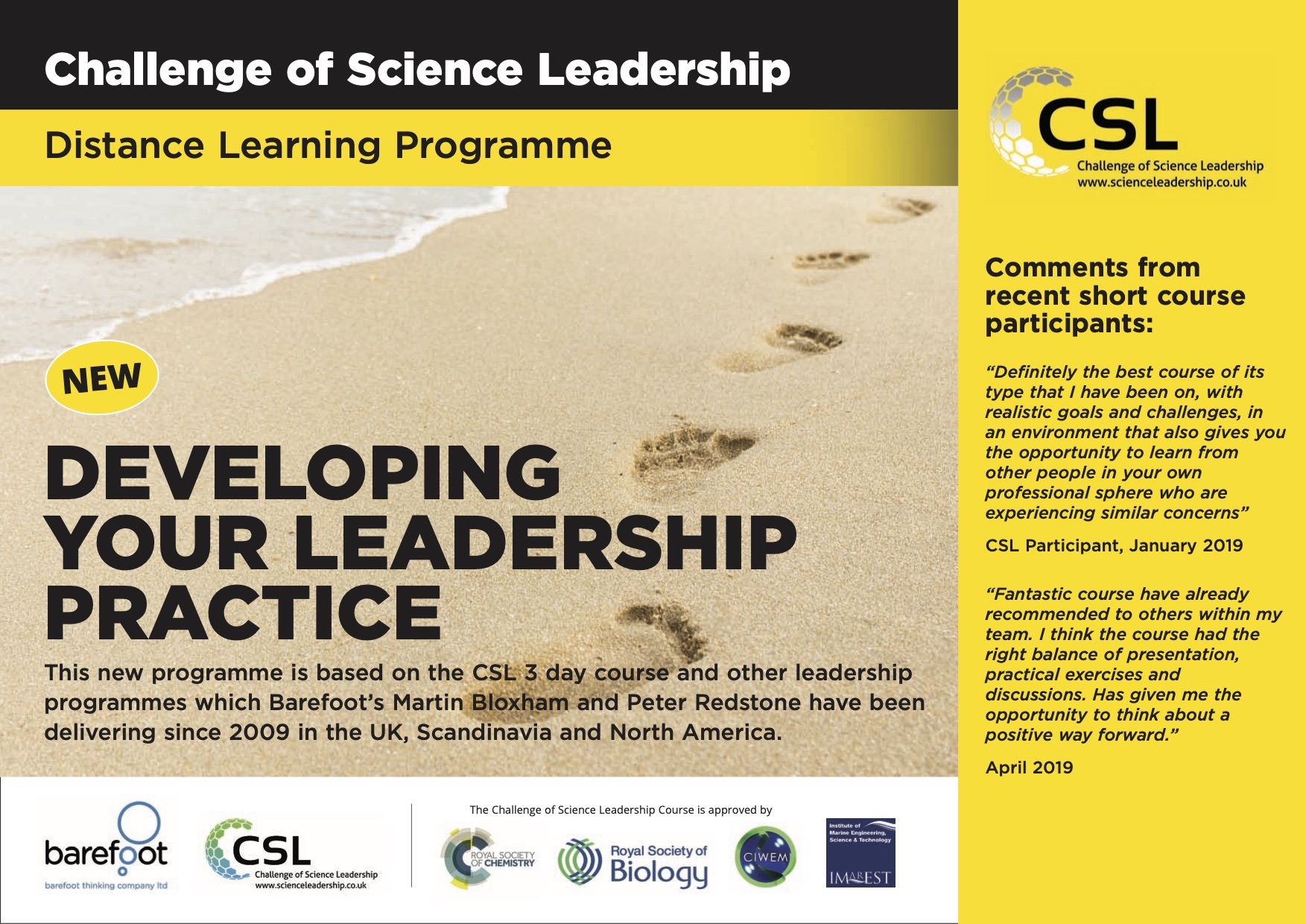 Course 3: Developing Your Leadership Practice


16th January to 24th February 2023
Registration and Further and Information
BOOKING
Course Fee: £275 (+ VAT).
Please Click Here to book your place on this Course through Eventbrite.
Programme Fee: £695 (+VAT).
Please Click Here to book your place on the Programme through Eventbrite.
FURTHER INFORMATION
More information on CSL DL Courses and the CSL-DL Programme can be found on the CSL Website.
You can also contact [email protected] for more details.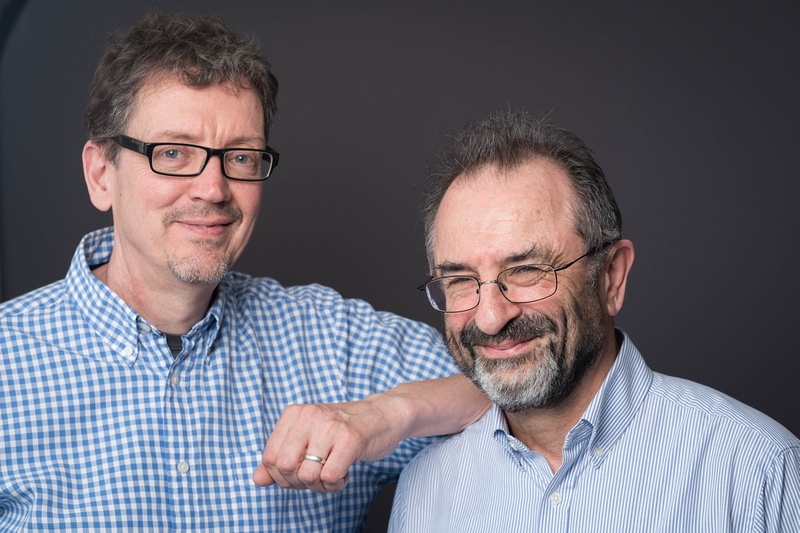 Hello, we're your trainers for this CSL Distance Learning Course
We both deliver the Barefoot Thinking Company's Challenge of Science Leadership Training Programme which offers leadership and communications training for early and mid-career scientists in the UK and Europe.
Peter Redstone MBA - Peter has years of practice as a management consultant, formerly with McKinsey & Co, and has extensive experience of business strategy and problem solving. He is dedicated to the communication and practice of creative thinking skills in the workplace. Peter has been an organic dairy farmer and co-founded the UK's first organic ice cream company. A keen supporter of Social Enterprise, he has been a trustee of three pioneering South West UK environmental organisations.
Dr Martin Bloxham PhD - Martin has been a UN consultant for 20 years during which time he worked around the globe on environmental and sustainable development projects. Organisations have included the United Nations Development Programme (UNDP), the Food and Agriculture Organisation (FAO), the United Nations Industrial Development Organisation (UNIDO) and the United Nations Educational, Scientific, and Cultural Organisation (UNESCO).
One Programme - Three Courses
Check your inbox to confirm your subscription